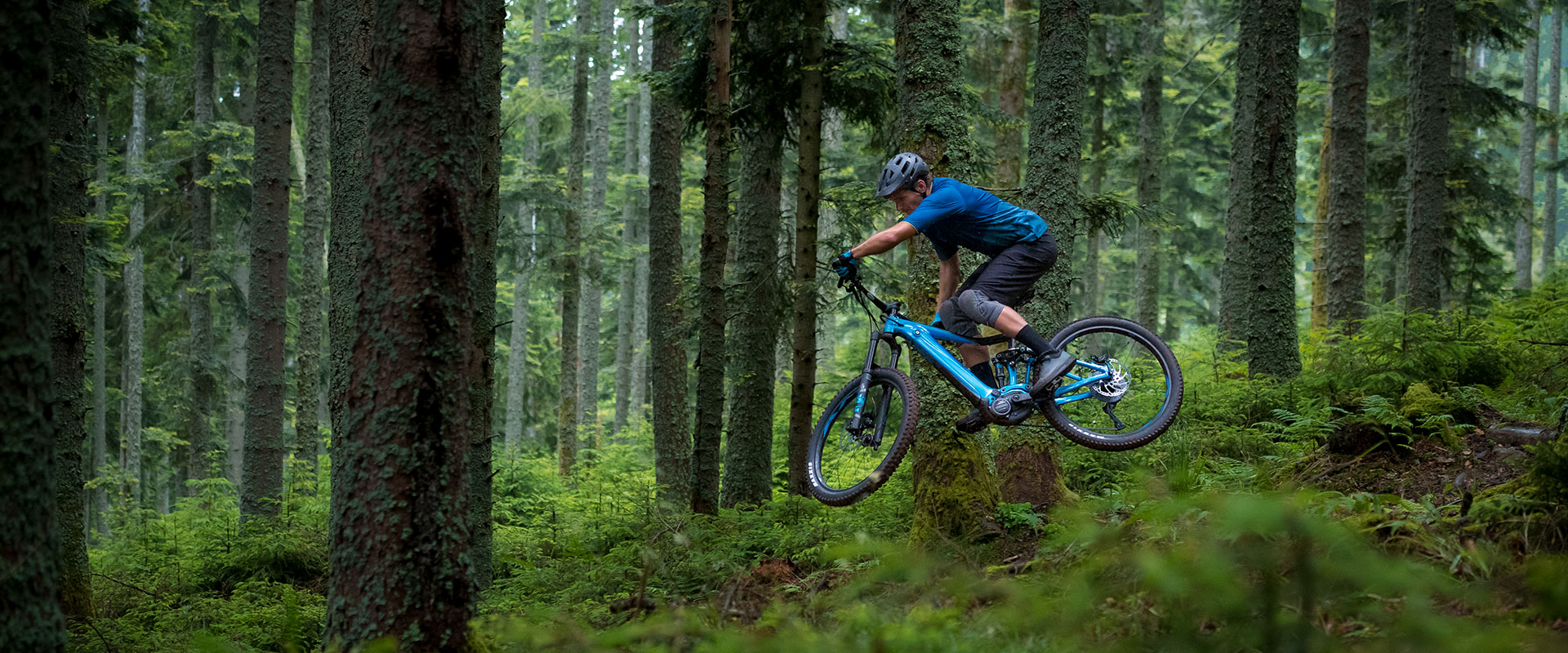 Sneller klimmen, langere rondjes en meer singletrack-plezier op elk gewenst moment. Geef jezelf de kracht en de vrijheid om je trailavonturen te verlengen.
Highlights
The SyncDrive Pro motor gives the Trance E+ Pro a massive 80Nm of torque and 360 percent tunable support, all controlled by the new Giant E-bike App. This lets you enjoy every aspect of E-bike riding, whether you want to ride with full power or tune it less aggressively. Featuring 140mm of smooth Maestro suspension travel in the rear, 150mm in the front, and frame geometry that's designed for 27.5 wheels, this is a whole new way to tackle technical singletrack trails. The EnergyPak battery is cleanly integrated into the downtube of the lightweight ALUXX SL frame. The new RideControl ONE center gives you navigation, health and fitness tracking capabilities give this E-bike more features than ever before.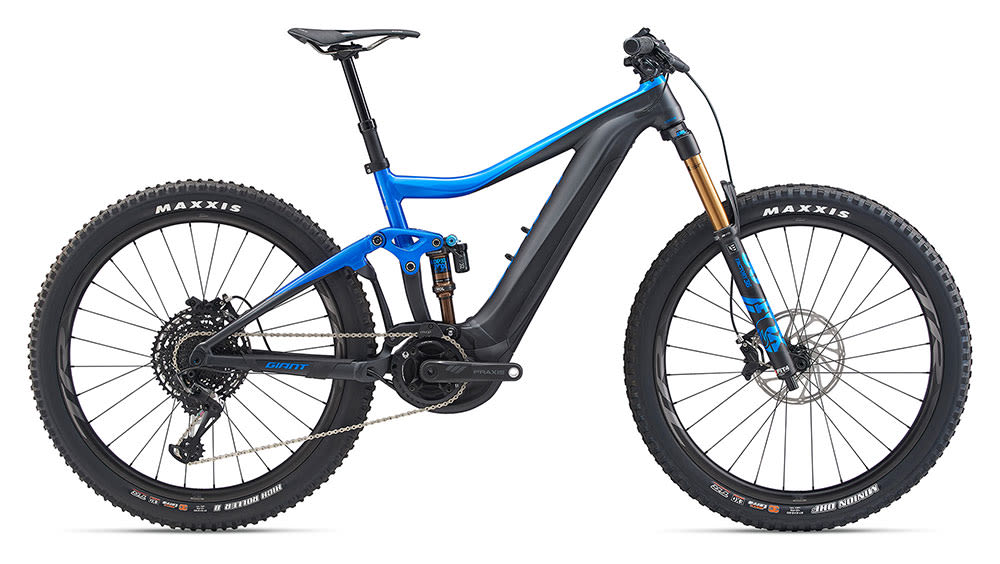 Foto's
Selecting any of the image buttons will open a larger image gallery with image descriptions
Technologieën


ALUXX SL Aluminium Technologie
We proberen al onze frames zo licht en sterk mogelijk te maken. Door onze ervaring in het maken van performance fietsen weten we waar een frame comfortabel moet zijn en waar stijf. Met die kennis ontwikkelden we de ALUXX SL Aluminium: een aluminium frame met precies de juiste verhouding tussen sterkte en gewicht. Een bijkomend voordeel van aluminium: het kan niet roesten.


Energypak
De nieuwste EnergyPak-batterijsystemen van Giant hebben gestroomlijnde ontwerpen die zijn geïntegreerd met de e-bike voor een strak en modern profiel. Giant E-bikes bieden verschillende EnergyPak-opties, waaronder de EnergyPak Smart en EnergyPak. Elke fiets is ontworpen om de e-bike-ervaring te optimaliseren voor een specifieke rijstijl.

Hybrid Cycling Technology
Hybrid Cycling Technology is een uniek systeem dat we in nauwe samenwerking met Panasonic en Yamaha ontwikkelden, en dat je in geen enkele andere e-bike tegenkomt. Het systeem combineert elektrische kracht met de kracht van de fietser, om een zo natuurlijk mogelijke e-bike ervaring te creëeren. Hybrid Cycling Technology bestaat uit vier innovatieve technologieën: SyncDrive (de motor), EnergyPak (de batterij), RideControl* en PedalPlus*.


Maestro Suspension Technology
Vier strategisch gepositioneerde draaipunten en twee linkages werken allemaal samen om één ​​enkel zwevend draaipunt te creëren, voor het meest actieve, efficiënte en onafhankelijke veersysteem in het terrein.

RideControl ONE
De vernieuwde RideControl ONE biedt nog meer mogelijkheden dan zijn voorganger. Via Bluetooth kan er verbinding worden gemaakt met elk geschikt apparaat en de Giant RideControl App om te functioneren als display. Daarnaast beschikt de RideControl ONE over duidelijke LED indicatoren.


PedalPlus 6-Sensor Technologie
Giants PedalPlus 6-sensor technologie meet precies hoeveel kracht je op de pedalen uitoefent, zodat de motor altijd de juiste ondersteuning geeft. Zo fiets je heel natuurlijk en gebalanceerd. De PedalPlus 6-sensor technologie wordt toegepast in de nieuwste generatie SyncDrive Life middenmotor. Door het meten van acceleratie en hellingshoek is het mogelijk om naast de vijf ondersteuningsstanden ook automatische ondersteuning te bieden: de Smart Support modus. De motor detecteert in dat geval hoeveel ondersteuning nodig is en levert de juiste hoeveelheid energie.

SyncDrive Pro
De Syncdrive Pro is ontworpen voor High-Performance E-bikes. Giant heeft de motor krachtiger gemaakt om hem perfect te maken voor de performance gerichte E-biker. De Syncdrive pro biedt een power output van 360% met een maximale koppel van 80Nm. Daarnaast is de Syndrive Pro de lichtste en compactste motor binnen de Syncdrive serie.